Artificial intelligence (AI) has already made a significant impact on the world of search engine optimisation (SEO) and this trend is expected to continue in the future.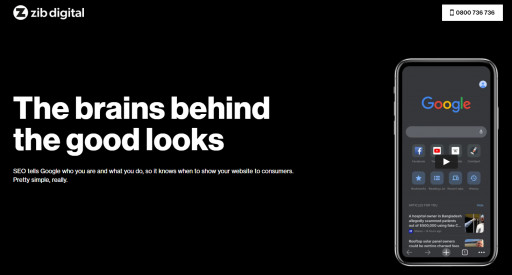 zib digital
zib digital
SYDNEY, February 27, 2023 (Newswire.com) - According to Zib Digital, the leading SEO agency Sydney-wide, one of the most significant ways that AI is impacting SEO is through the use of natural language processing (NLP). NLP enables search engines to better understand the intent behind a user's search query, which allows them to provide more accurate and relevant search results. As AI continues to improve, Zib Digital says search engines will become even better at understanding the nuances of language and delivering more personalised search results.
Zib Digital says AI is also expected to impact SEO through the use of machine learning algorithms. These algorithms can analyse large amounts of data and identify patterns that humans may not be able to see, allowing search engines to better understand user behaviour and deliver more relevant search results. As machine learning algorithms become more advanced, they are likely to become even more effective at predicting what users are looking for and delivering the most relevant content.
AI is also expected to play a significant role in the future of voice search. Zib Digital says as more users turn to smart speakers and virtual assistants to perform search queries, search engines will need to adapt to this new form of search. AI-powered voice recognition technology can help search engines better understand the context of voice queries and deliver more accurate and relevant results.
The leaders in SEO Sydney-wide say AI is expected to play a role in the fight against black hat SEO practices. As search engines become better at identifying and penalising websites that use unethical SEO practices, AI can help identify patterns that may indicate spammy or low-quality content, helping search engines provide more accurate and trustworthy search results.
As businesses and marketers look to stay ahead of the curve in the world of SEO, Zib Digital says it's clear that AI will play a significant role in shaping the future of search. By understanding the ways that AI is expected to impact SEO, businesses can better prepare for the changes to come and develop strategies that take advantage of these new possibilities.
To learn more, contact the premier digital marketing agency Sydney-wide today.
Contact Information:
Zib Digital
Manager
(03) 8685 9290
Original Source:
Zib Digital Explores the Possible Role AI Will Play in the Future of SEO
originally published at Business - Social Gov