This acquisition reaffirms DHS' strategy to become one of the fastest growing pharmaceutical organizations in Latin America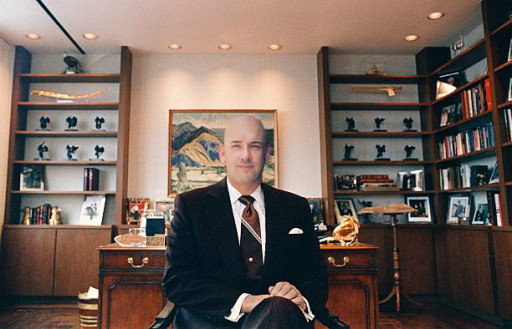 Fernando Aguirre, DHS Ventures Vice Chairman
Executive Offices of DHS Ventures & Holdings
WASHINGTON, February 22, 2023 (Newswire.com) - DHS Ventures & Holdings, one of the world's largest private equity investors, today announced it has entered into a definitive agreement to acquire Grupo SILMEX.
Grupo SILMEX is an integrated pharmaceutical company focused on developing, manufacturing, and marketing high-quality branded generic, private label and OTC products targeted to the private market and offering CDMO services across key market segments in Mexico. Grupo SILMEX offers a diversified portfolio of products across key categories and has strong R&D and manufacturing capabilities, operating six modern production facilities in Mexico, including three FDA-approved plants with the ability to export to the U.S.
With a highly seasoned management team that has driven strong operating and financial performance over the past years, Grupo SILMEX is well positioned to capitalize on the strong secular tailwinds underpinning the Mexican market and sustain consistent growth across its different business lines. Grupo SILMEX generated approximately US$184 million in net revenues (on an expected combined basis).
"We are thrilled to execute an important milestone on our long-planned rollup strategy with an ideal acquisition target for DHS Ventures & Holdings," said Fernando Aguirre, Executive Vice Chairman. "We believe Grupo SILMEX diversified portfolio of innovative products alongside its management and technical capabilities will help accelerate DHS top and bottom-line growth into the near future. With this acquisition, DHS Ventures continues to diversify its products and geographies based on being a leader in innovative oral delivery systems. I am excited to finally have a physical presence in Mexico, a country for which we have had great admiration for many years. This is something that we have been working towards for quite some time. This announcement marks an incredibly proud day in our company´s 45-year-old history."
Peter Weinstein, Chairman of the M&A Committee of DHS Ventures, added: "Grupo SILMEX represents a significant step forward for our regional consolidation strategy, expanding our reach in Mexico, which we anticipate will represent approximately 30% of the total revenues of the companies' combined, with the expectation to grow even more. We believe the combination of Grupo SILMEX and DHS Ventures advances our position as a leading pan-regional integrated pharmaceutical company in Latin America and represents a unique opportunity to realize not only significant innovation capabilities as well as significant synergies through cross-selling opportunities and cost efficiencies."
Contact Information:
Kali Ferrati
Vice President of Communications
[email protected]
202-719-0398
Steven Palmer
Senior Vice President of Communications
[email protected]
202-719-0398
Original Source:
Fernando Aguirre, Vice Chairman of DHS Ventures, Announced Acquisition of Grupo SILMEX for $750M Gaining Presence in Mexico
originally published at Business - Social Gov